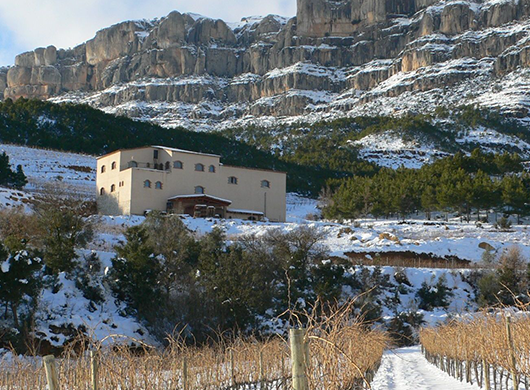 Description
Joan Ametller, S.L. is a winery founded in 2003 located in Finca Mas Mustardó, in Morera de Montsant. It is led by a family with up to 7 generations dedicated to wine.
It has 2 farms: the first one has the winery and some young vineyards; the second one, located in Porrera, is the place where there are the highest number of ancient vines. Overall, there are 22ha of vineyards.
They make a wide variety of red wines (using mostly Grenache) as well as white and even rosé wines, which is not very usual in DOQ Priorat.
Tours
Prior reservation
Languages: CAT | CAST | ENG | FR |
Winery information
Boss: Joan Ametller Civill
Winemakers: Jaume Mas
Address: Finca Mas del Mustardo
Town: La Morera de Montsant
Postcode: 43361
Wines of winery Joan Ametller, SL