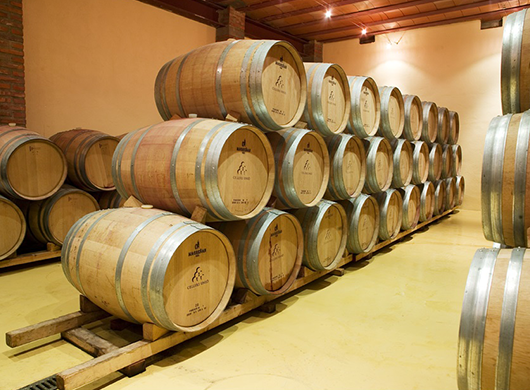 Description
Poboleda is one of the 12 villages that make Denominació d'Origen Qualificada Priorat, or DOQ Priorat. It is a very small village with just 370 people. It is located by Siurana river, in the north-east of Priorat.
The winery was born in 1954, the same year as DOQ Priorat. It is located in the heart of the village and it is a key element for local economy.
Inside the aging room, French oak barrels add the final touch to the excellent DOQ Priorat wines produced.
In the Poboleda winery, we work with traditional grape varieties to make genuine wines that really define terroir. Grenache and Carignan varieties are the base of many of their wines, but they also work using Merlot, Cabernet Sauvignon and Syrah varieties.
As for white wines, our Poboleda winery works with a small amount of Pedro Ximénez.
Winery information
Winemakers: Josep Anton Llaquet | Jordi Puxeu
Address: C/ Portal, s/n
Town: Poboleda
Postcode: 43376
Wines of winery Unió Fruits, SCCL