Location
The town of Poboleda lies on a hillside at the mouth of the Siurana river, in a fairly flat area of gentle slopes formed by the river over time. The area is bordered by the neighbouring town of Morera to the north, to its south the mountains of Tossal separate it from Porrera and to the west is Torroja del Priorat.
Altitude: 343 m. Area: 13,90 km2. Population: 374.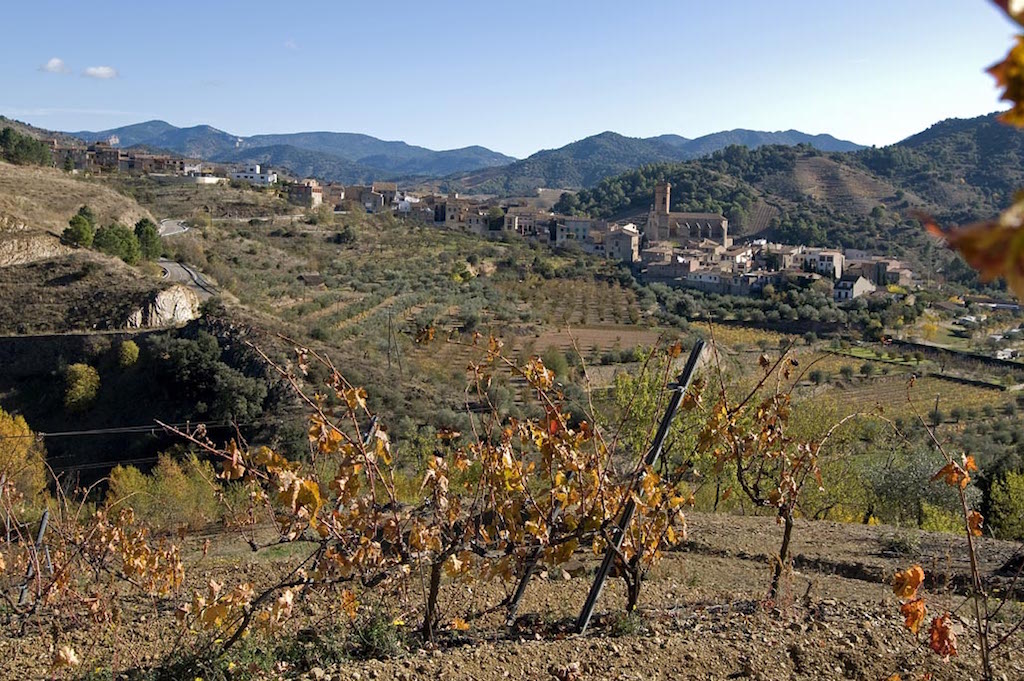 History
Poboleda's name comes from Latin and means 'forest of poplars'. Around 1151 it came under the control of Arbet de Castellvell. The town was founded a few years later when, around 1171, the hermits of Montsant left the mountains to join a community of Carthusian monks in Populeta. Thus Poboleda was the original community of Scala Dei and the monks lived there until 1203 when King Pere enlarged the area and they moved the monastery to where it now is. Poboleda then became a farm. According to a document of the 17th century, it received the name of Granja de Albes.
Festivals and customs
The Main Festival takes place on the 4th, 5th and 6th of August in honour of St. Peter and St. Dominic of Guzmán. The same month, the 15th and 16th, there is a fair at the hermitage of Maria Assumpta, which is within the municipality of Morera de Montsant.
In January is the the festival of St. Antoni Abat but this has lost a little of its character in the last few years because of a drop in the number of animals. At mid September is the 'Festa del Vi i la Verema a l'Antiga' which was was restored in 1999. During this festival the streets of the town are adorned with bunting and also the tools used in the old grape harvest. Among other activities are displays of home-made products along with tastings of DOQ Priorat wines. The harvest is carried out as in the old days using animals, carriers, falcons etc. There is also the crushing of grapes using feet – an activity in which anyone can participate. In recent years the local wineries offer open door day the previous Saturday.
Since a few years ago as well, local wineries organise Poboleda Vins, a popular wine show held usually on the Easter Saturday.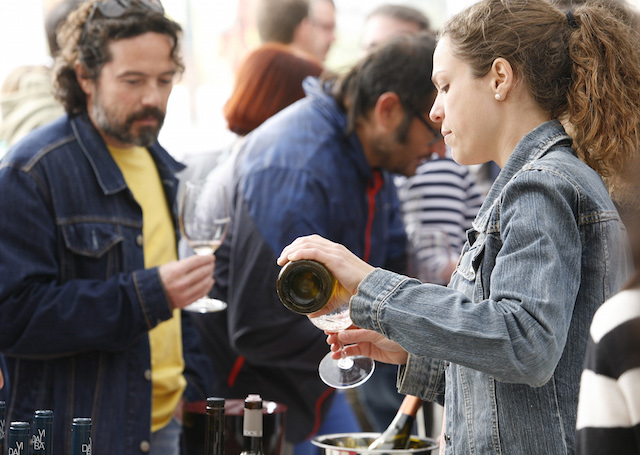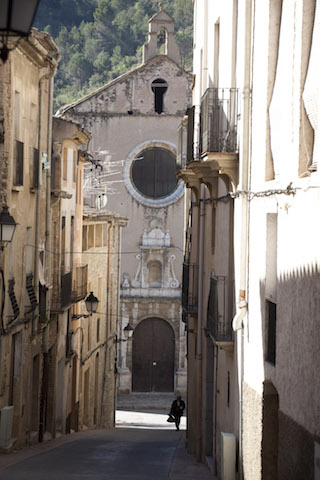 Places of interest
In Poboleda there are large stone houses from the 18th and 19th centuries. In the Carrer Major the Casa dels Frares deserves mention. Outside the town itself and next to the river is the Molí dels Frares, which dates from the 18th century, and was the property of the Monastery of Scala Dei. A section of the old town wall still remains along with a portal. The most notable building is the parish church of St. Pere. Construction began in 1750. It is of neoclassic style and in which painted murals can still be seen. Outside the town you can visit the Font d'en Mingot and the Hermitage of Maria Assumpta.
Wineries in Poboleda village